This page is an archived version of a newer site. You're free to browse it, but be warned that the content is significantly out of date. To see the most current version of this site please visit opaquedream.com.

---

Created by Evil Peacock
Icon Index | Icon Links | Japanese Icons | Icon Utilities | Site Index


---
Evil Peacock's Abstract Icons
"bizzare yet strangely compelling" - Stingray's Top Ten
---
Evil Peacock's Skull Icons
---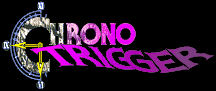 Chrono Trigger is a Super Nintendo RPG by Squaresoft, Inc.
---
All icons are free for you to use and abuse. However, if you upload them to FTP sites, include them on CD-ROMs or anywhere public, please keep them in their original archives. Thanks!
Abstract Icons made #1 in December, Skull icons made #3 in November at:




Icon Index | Icon Links | Japanese Icons | Icon Utilities | Site Index