This page is an archived version of a newer site. You're free to browse it, but be warned that the content is significantly out of date. To see the most current version of this site please visit opaquedream.com.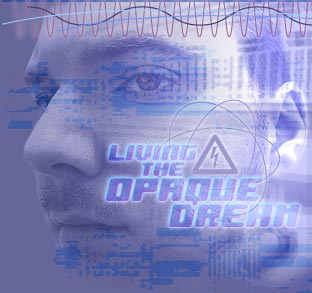 Brought To You By Insomnia:

07.07
After nearly five years I'm ceasing operation of the icon section of my site. More information can be found here.

03.10
New graphics and layouts are being injected into all sections of this site. The experiment continues...

02.24
Important things are afoot with The Web Standards Organization and their browser upgrade initiative. While sounding fascist to some it's really a very good idea. Of course everyone always agrees with the idea of web standards but until this controversial move was made there wasn't really a consolidated effort to actually *do* something. Kudos to those responsible.
The HooKHeaD Project
Experimental music. Electronic and also acoustic. Information and CDs by the author.
Evil Peacock's Icon Extravaganza
...is now closed. Macintosh icon link page featuring a section for Japanese icon sites.
The Gallery
An ongoing showcase of visual media projects by the author. Embodies everything from web pages to digital film and multimedia.
The Evil Net List
The obligitory subjective links to other sites page. Mac based on the software side, but there might be something here for everyone.
The Official Jumpsuit Boy Fan Page
Insiders know, outsiders may still find something here that makes sense. Not updated very often...
The Definitive History of Evil Peacock
A twisted history of the author in techno geekspeak. Won't answer those burning questions, but still gives some insight.

Revision 4.5.1 - Updated Fri, Nov 12, 2004
©2001 Eric A. Peacock, All Rights Reserved

END NARCISSISM NOW.
Eric A. Peacock's friends can access his digital photo gallery here.