This page is an archived version of a newer site. You're free to browse it, but be warned that the content is significantly out of date. To see the most current version of this site please visit http://www.opaquedream.com.
This site's design is only visible in a graphical browser that supports web standards, but its content is accessible to any browser or Internet device. More information is here.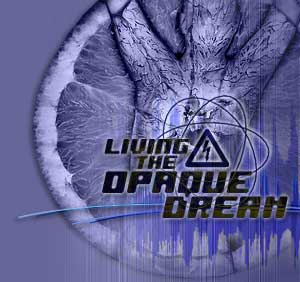 This is a personal web site filled with the authors' experiments and dreams.
Online since June 1996
Table-free since January 1, 2002
Style Switcher
Your browser will remember your style choice by setting a cookie.
You can always change the styles around on this page.
Only works in standards-compliant browsers (5.x and up).
Style switcher source code thanks to the good folks at ALA.
Flash and Quicktime are used, but neither is required for most sections.
Living The Opaque Dream
The Web Page of Eric A. Peacock
Brought To You By Insomnia:
06-05-03
This is the last entry to this old version of the site. It's time to move on.
Revision 5 - Updated Sat, May 17, 2003
©2006 Eric A. Peacock. All rights reserved.